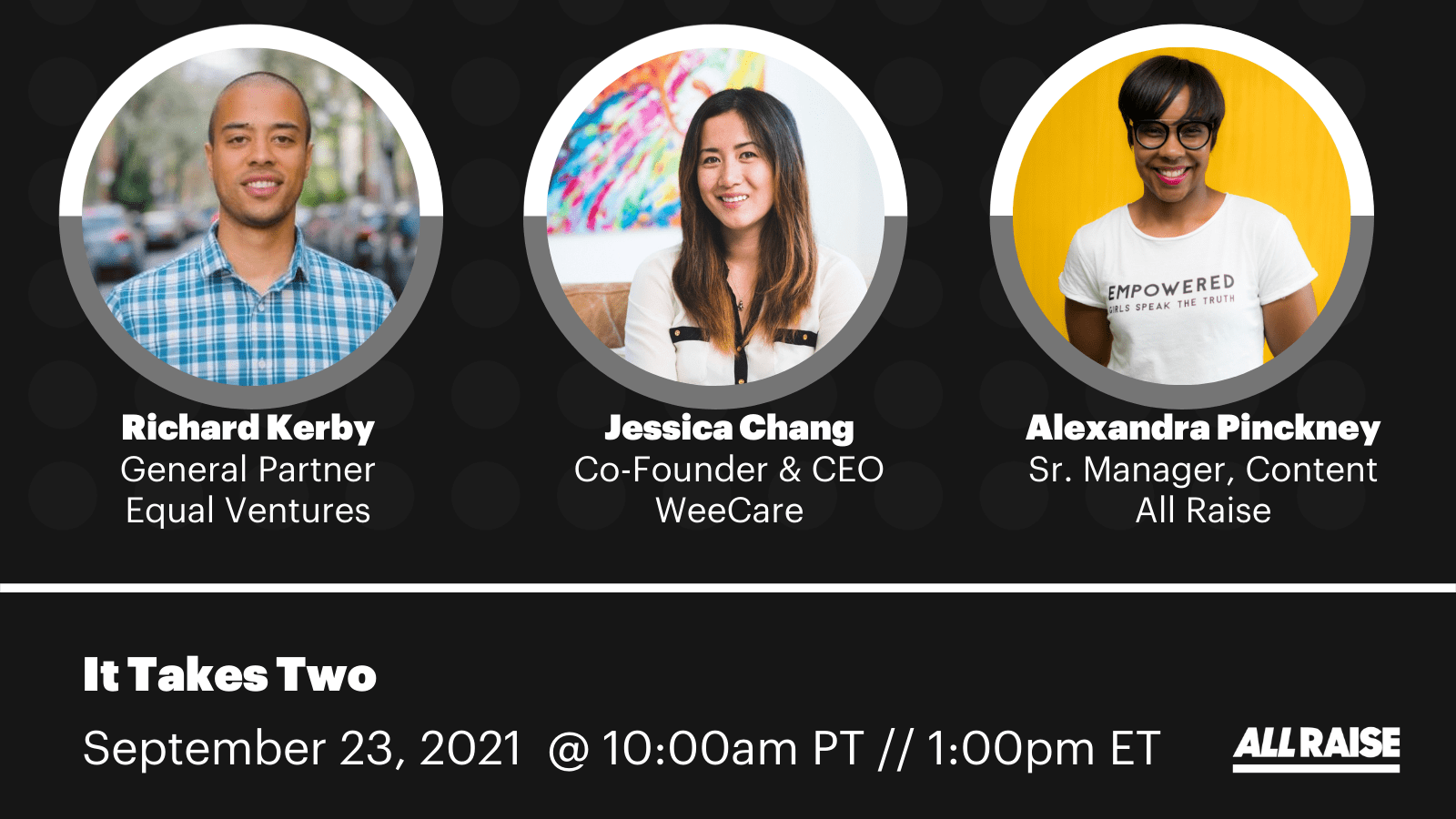 Join us for It Takes Two. Alexandra Pinckney, Sr. Manager, Content of All Raise will moderate the conversation between Jessica Chang, Co-Founder & CEO, WeeCare and Richard Kerby, General Partner, Equal Ventures. Learn about Jessica's journey to build the largest marketplace for in-home childcare in the US.
It Takes Two is a special event series that profiles female/non-binary founders and one of their investors via a moderated conversation. The segment showcases the founder's journey and demystifies both the fundraising experience and founder/investor relationship. It's a great opportunity to share founders' stories and give our community insider knowledge on how to grow their startups.
White men make up 58% of VC industry partners, but control 93% of venture dollars. Richard Kerby's comp surveys reveal the layers of the lack of diversity in venture capital--representation, ownership, salary, and decision-making. We can't change what we don't measure. Help push the industry to move & complete this year's anonymous VC Comp Survey.
Speakers

Richard Kerby

General Partner, Equal Ventures

Jessica Chang

Co-Founder and CEO, WeeCare
Moderator

Alexandra Pinckney

Sr. Manager of Content Strategy, All Raise
Location:

Virtual via ZOOM

When:

Sep 23rd

10:00 am - 11:00 am PT

Topics:
More Events