All

Raise

Boston

Chapter:

Agents

of

Change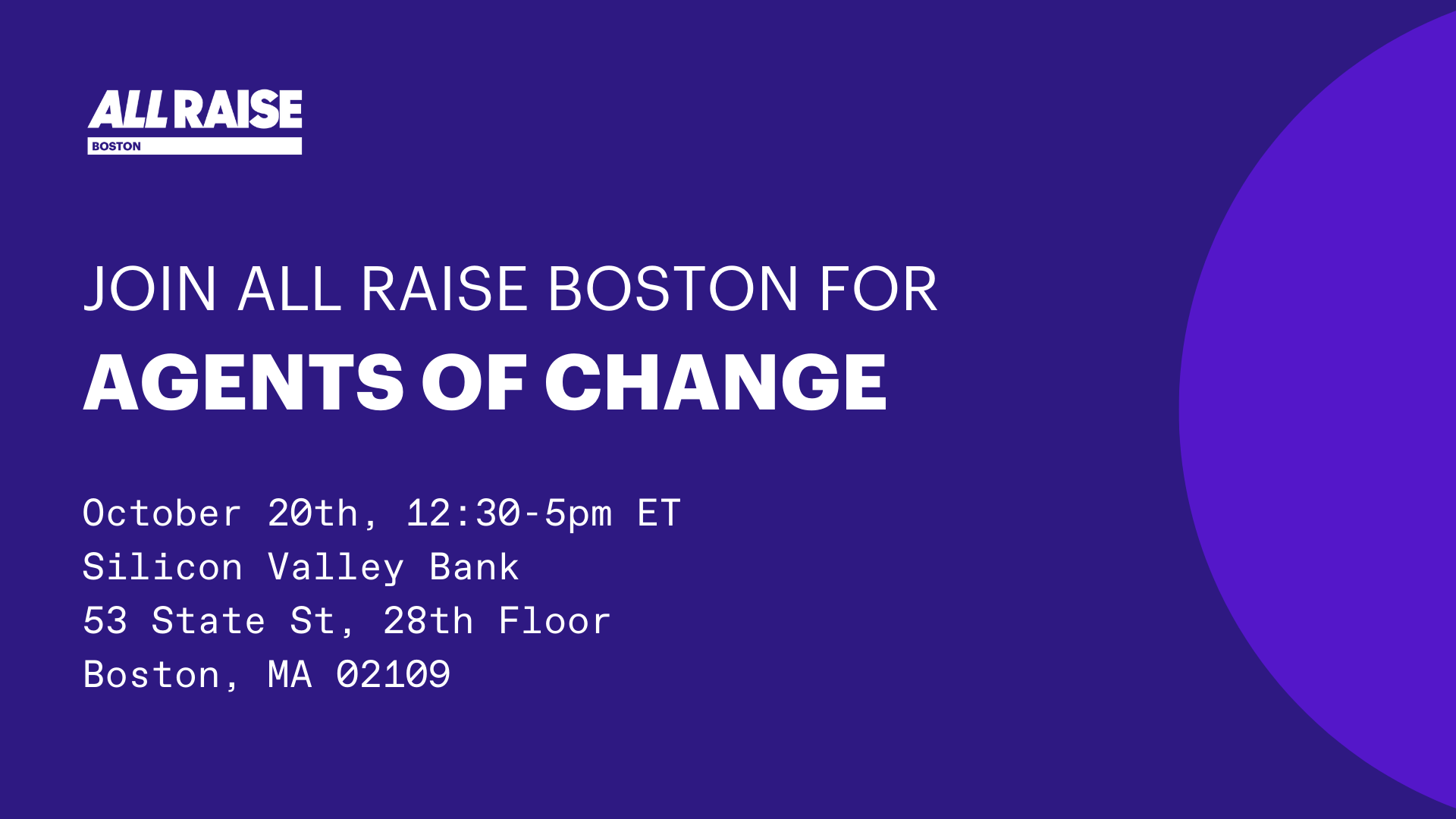 Are you an agent of change? If you want to be part of a movement to turn the tables of bias to advantage for female founders and funders, come join the Boston Chapter of All Raise, along with many of Boston's best supporters of the All Raise community members (Dave Balter, Zenobia Moochala, Zoe Barry, Jodi Collier, David Beisel, Yvonne Hao, Erika Lash, and other Boston influencers) for a community brainstorm. Let's continue helping female founders and funders to succeed. We'll use this time with each other in discussion groups to commit and support founders with new ideas, new confidence, and new advocates.
We'll discuss topics such as: How can founders better understand, and use, timing in securing investors? How do you manifest a confidence you might not feel? How can you work with advisors to bridge the gap to investors? How do we recover and learn from our mistakes?
This lunch event will be held in-person at Silicon Valley Bank on Thursday, October 20th from 12:30-5pm.
12:30-2:00p: Welcome and small group discussions 2-5pm: Discussion sharebacks and networking
Join for the roundtable lunch or networking portion or both!
Location:

Silicon Valley Bank, 53 State Street, 28th Floor, Boston, MA 02109

When:

Oct 20th

12:30 PM - 5:00 PM EST

Topics: