All

Raise

Boston

Chapter:

VC

Principal

Breakfast

Series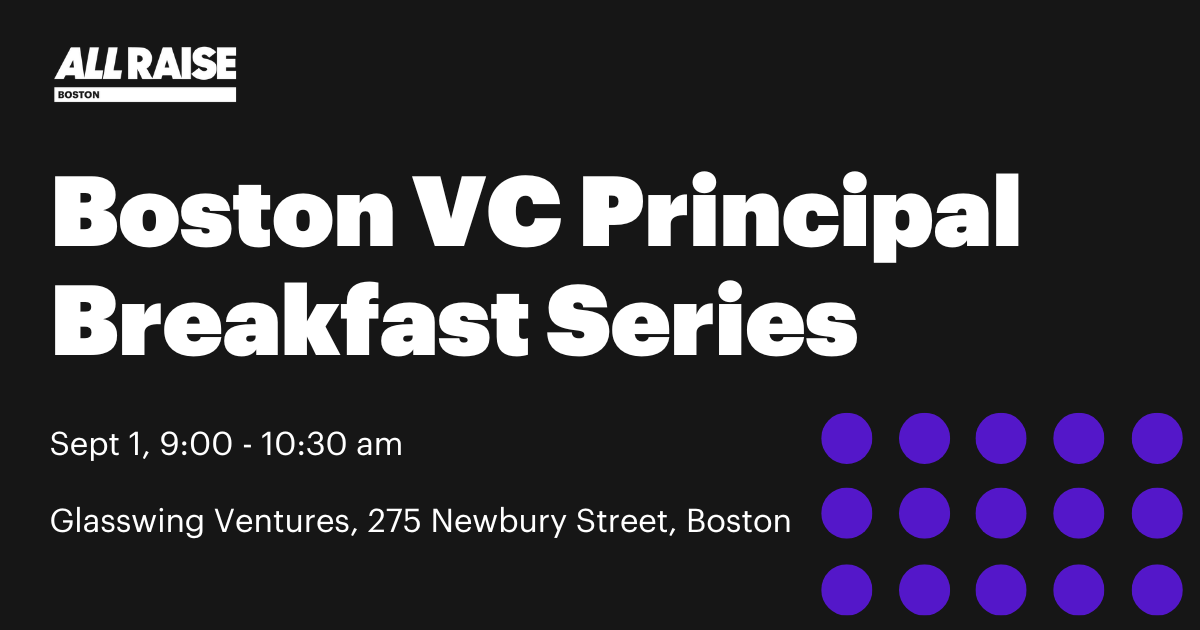 Do you work for a VC firm and have a hunger for tips on moving forward? Then we have a fall breakfast series line up to spark some inspiration.
First up, we have Rudina Seseri, Founding and Managing Partner of Glasswing discussing the Leadership Responsibilities of a Partner and the new requirements of the role upon being promoted. As a career investor and founder of one of Boston's significant VC firms, you can count on advice that comes from her own experience. The breakfast will be held at Glasswing Ventures on September 1st from 9:00 - 10:30 am!
We hope to see you there!
Location:

Glasswing Ventures, 275 Newbury Street, Boston

When:

Sep 1st

9:00 AM - 10:30 AM EST

Topics: