All

Raise

Boston

Chapter:

VC

Principal

Morning

Meetup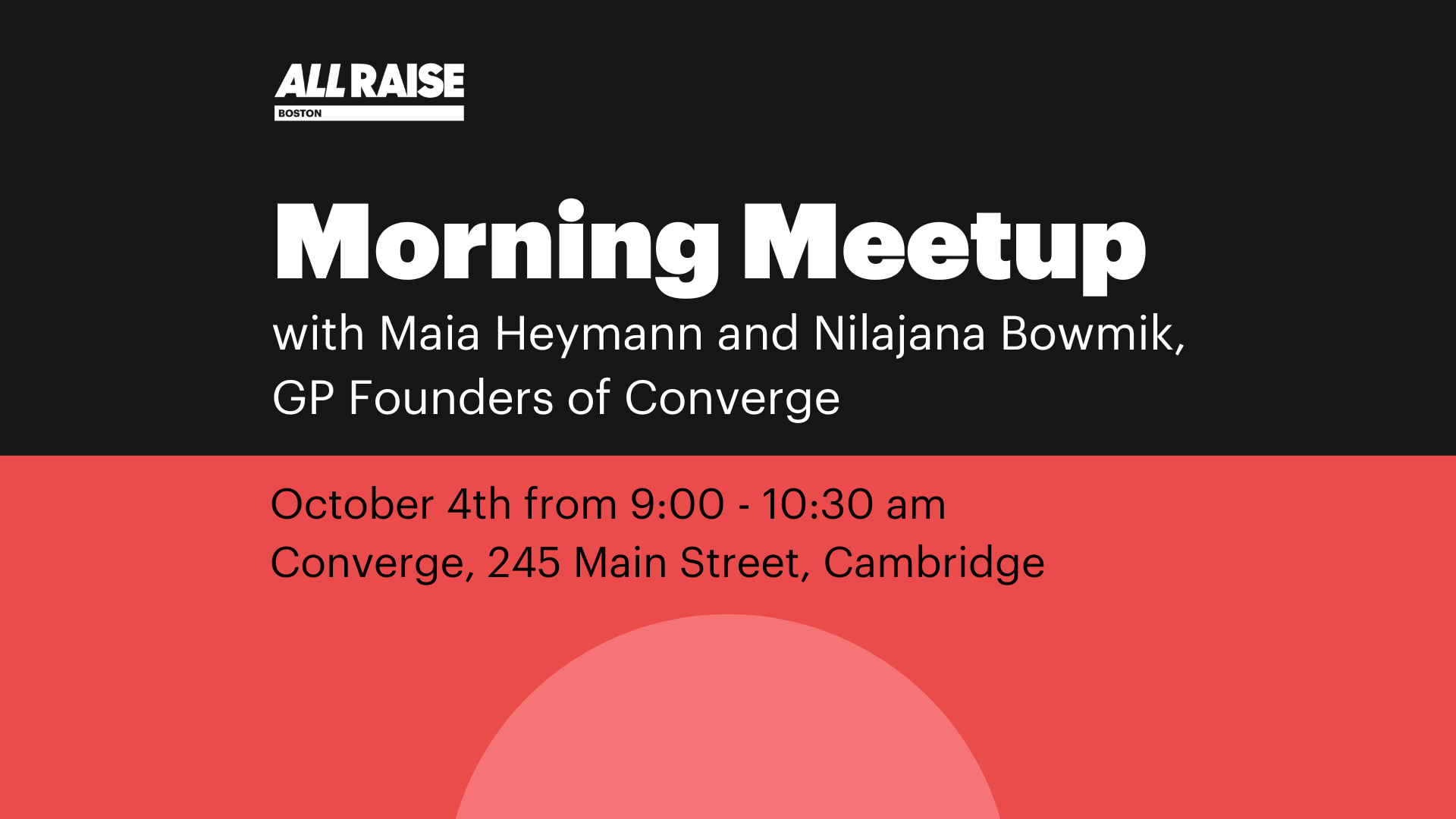 Do you work for a VC firm and have a hunger for tips on moving forward? Then we have a fall breakfast series line up to spark some inspiration.
Maia Heymann and Nilajana Bowmik, GP Founders of Converge will cover Starting Your Own Firm and will share their story in doing just that. The breakfast will be held at Converge on September 4th from 9:00 - 10:30 am!
We hope to see you there!
Location:

Converge, 245 Main Street, Cambridge

When:

Oct 4th

9:00 AM - 10:30 AM EST

Topics: