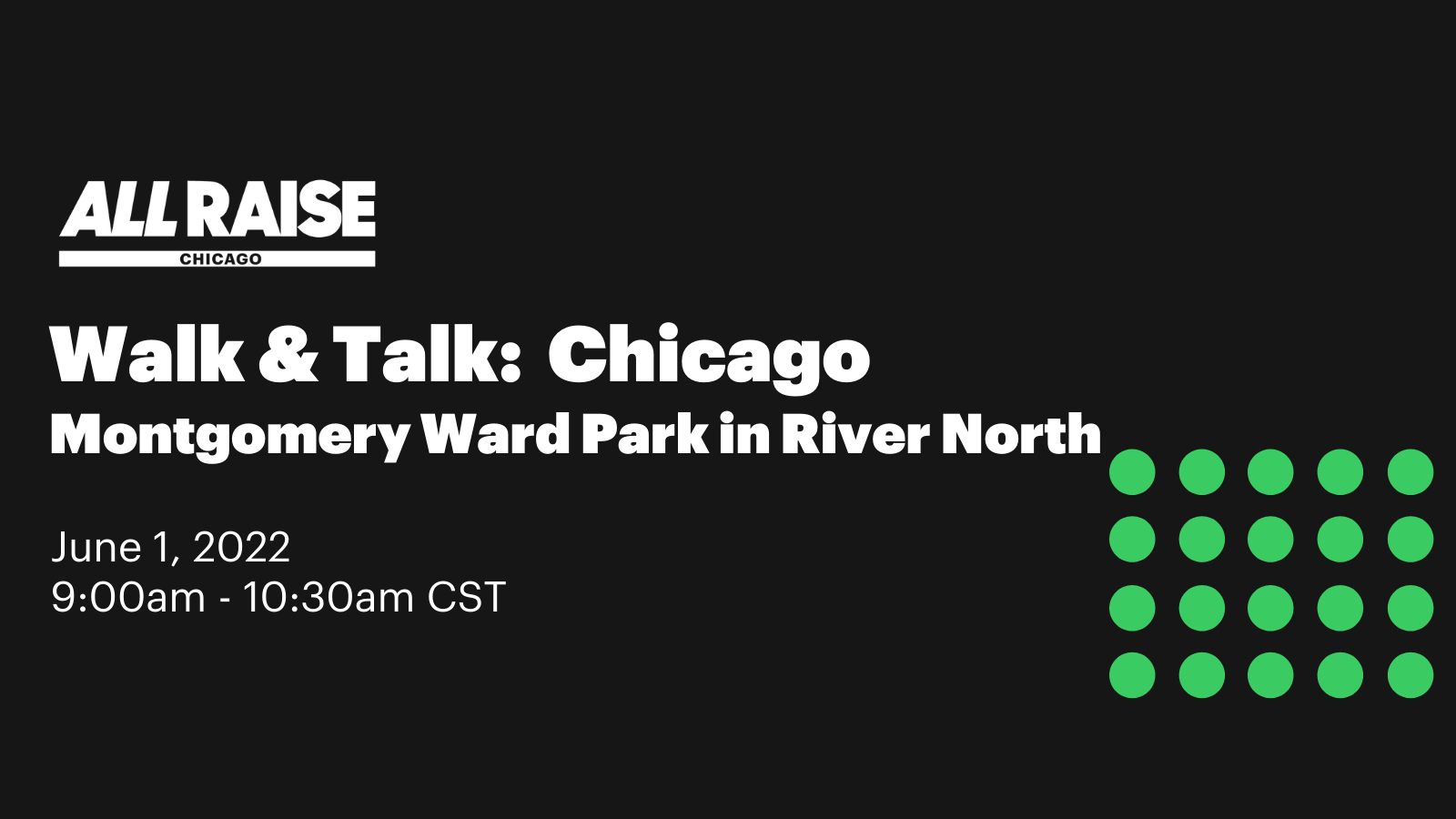 We are thrilled to announce the next installment in our "Walk and Talk" series. Join us for a chance to connect in-person on June 1st at Montgomery Ward Park from 9:00am - 10:30am.
Walk & Talks offer us an opportunity to informally chat about the state of venture and the world, build new friendships, and connect with fellow All Raisers in the Chicago ecosystem.
Register today! We look forward to kicking off June with some in-person connection.
More Events
Upcoming