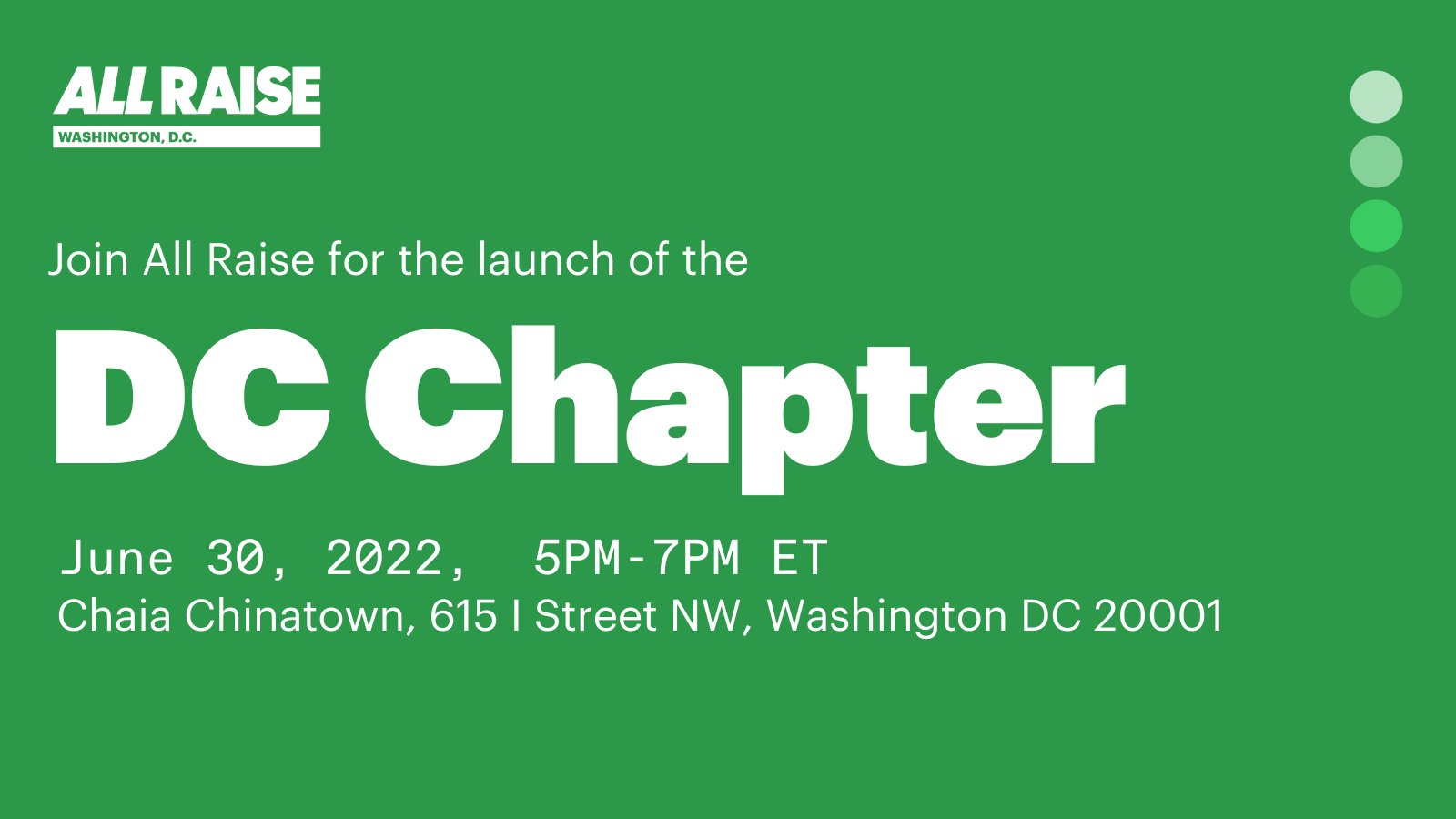 Join the All Raise DC chapter for a launch event connecting founders, funders, and advocates committed to accelerating the success of women and non-binary persons in the startup and vc ecosystems. This evening of networking and celebration will be held at local, women-owned, Chaia Tacos, and include incredibly tasty tacos and two complimentary cocktails. Refreshing non-alcoholic drinks will also be served.
RSVP required. Early registration is suggested as this event will reach capacity.
FAQs:
Do I have to be a founder or investor to join? No! All supporters and allies are welcome!
Do I have to be a venture-backable business to join? This is a community building event, not a fundraising opp, so if you're coming to meet more like-minded folks looking to change the face of entrepreneurship and venture, join us!
More Events