Los

Angeles

Chapter

Holiday

Party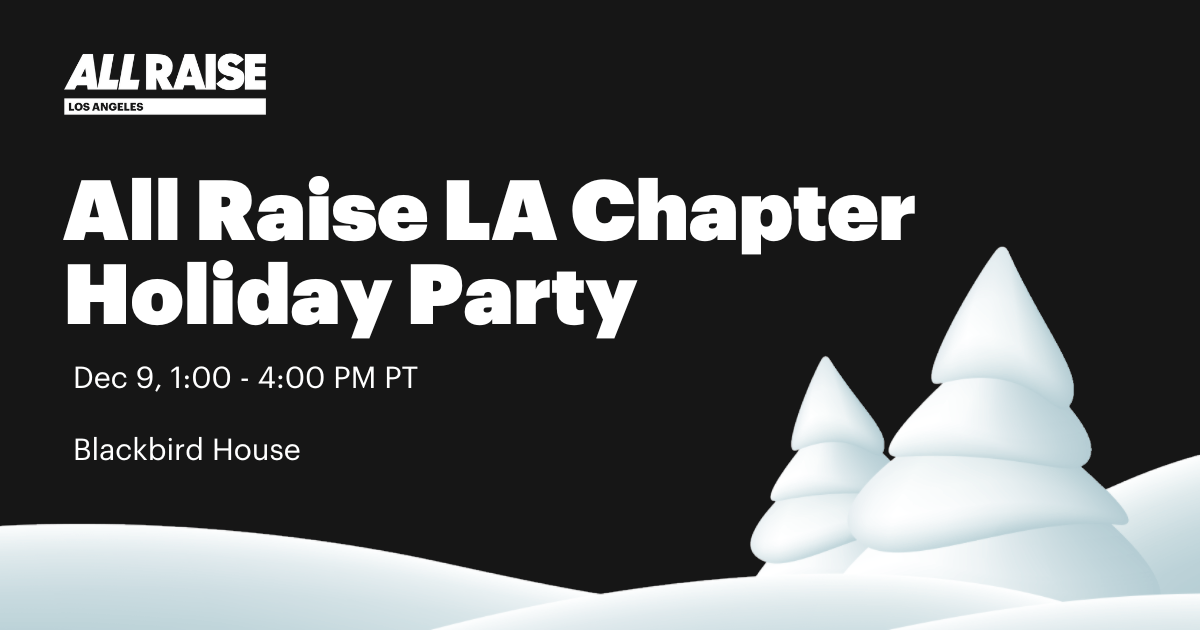 You're invited to join us for our annual All Raise LA Chapter Holiday Party on Friday, December 9th.
We look forward to celebrating the holiday season with the best and brightest founders, funders, and operators in Los Angeles!
Here's a preview of what we have in store for you:
1:00pm - 4:00pm Founder Pop-Up 1:30pm - 2:30pm Founder + Funder Roundtable 2:30pm - 3:30pm Panel & Fireside Chat 3:30pm - 4:00pm Holiday Toast
Founders, if you'd like your product to be featured please fill out this form.
​​​​​Please note that your invitation is not transferable and capacity is limited. Your RSVP is kindly requested by November 25th.
More Events