Walk

&

Talk

—

NYC

Neighborhood

Edition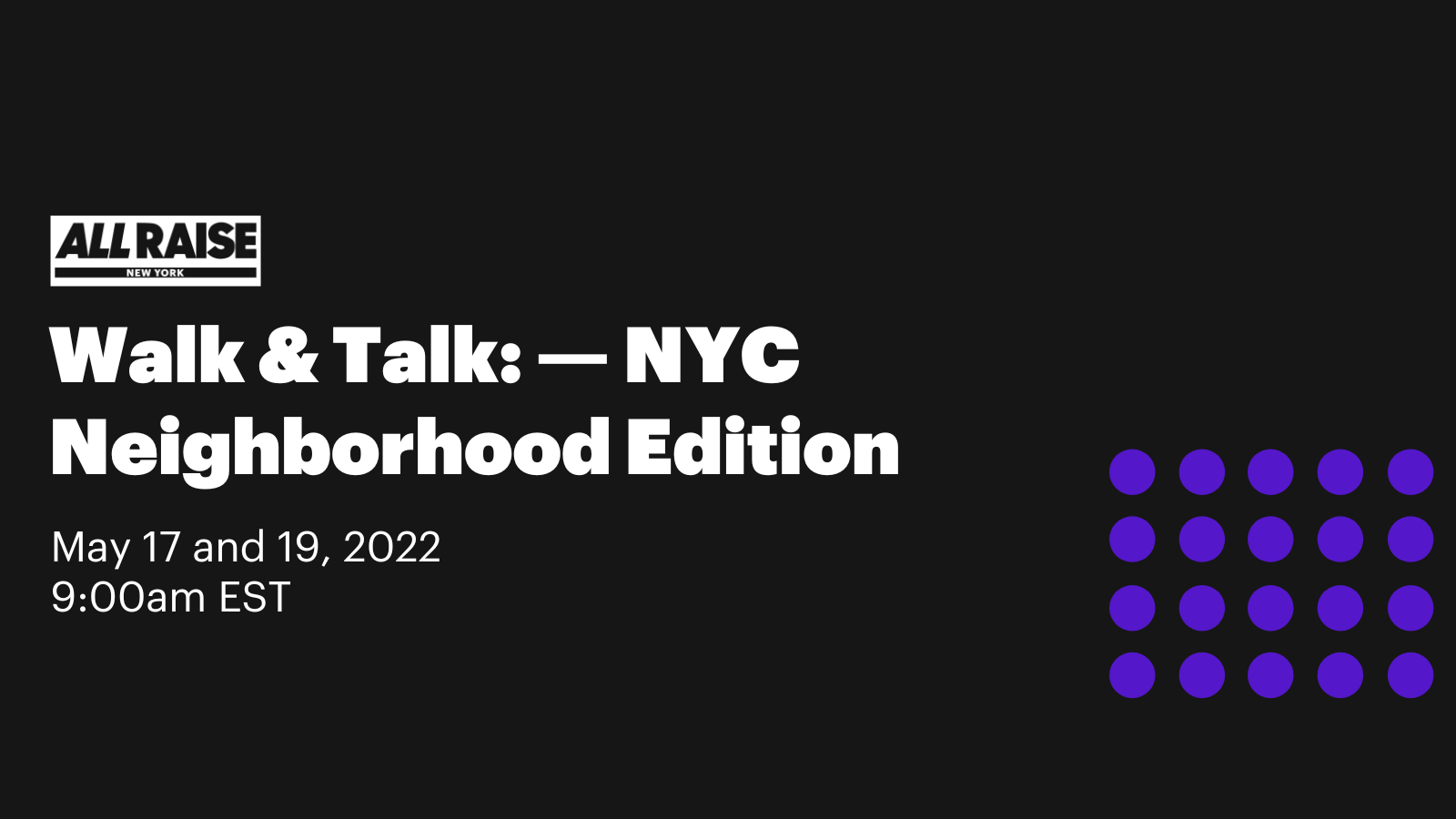 We are thrilled to announce the next installment in our "Walk and Talk" Investor Event Series. These LIVE and in-person events are scheduled during the week of May 16th and will be held in various locations around the city.
Each event offers an opportunity to informally chat about the state of venture and the world, build new friendships, and connect with fellow investors in the New York ecosystem. We are limiting capacity at each of these events, so save your spot today. Check out the event dates and locations below.
Please note you will receive exact meeting location details upon confirming your RSVP.
9:00am on Tuesday, May 17th: Susan Lyne (BBG Ventures)/Rebecca Kaden (Union Square Ventures) at Central Park
9:00am on Thursday, May 19th Ita Ekpoudom (GingerBread Capital)/Hayley Barna (First Round Capital) at Westside Highway/Little Island
9:00am on Thursday, May 19th: Caroline Kassie (Metrodora Ventures), Ashley Mayer (Homebrew Ventures) and Elana Berkowitz (Springbank Collective) in Cobble Hill/Brooklyn Heights
9:00am on Wenesday, May 25th: Charlotte Ross (Inspired Capital), Addie Lerner(Avid Ventures) in Downtown
More Events