All

Raise

HQ:

Power

Conversations

-

The

State

of

Diversity

in

Tech

&

Venture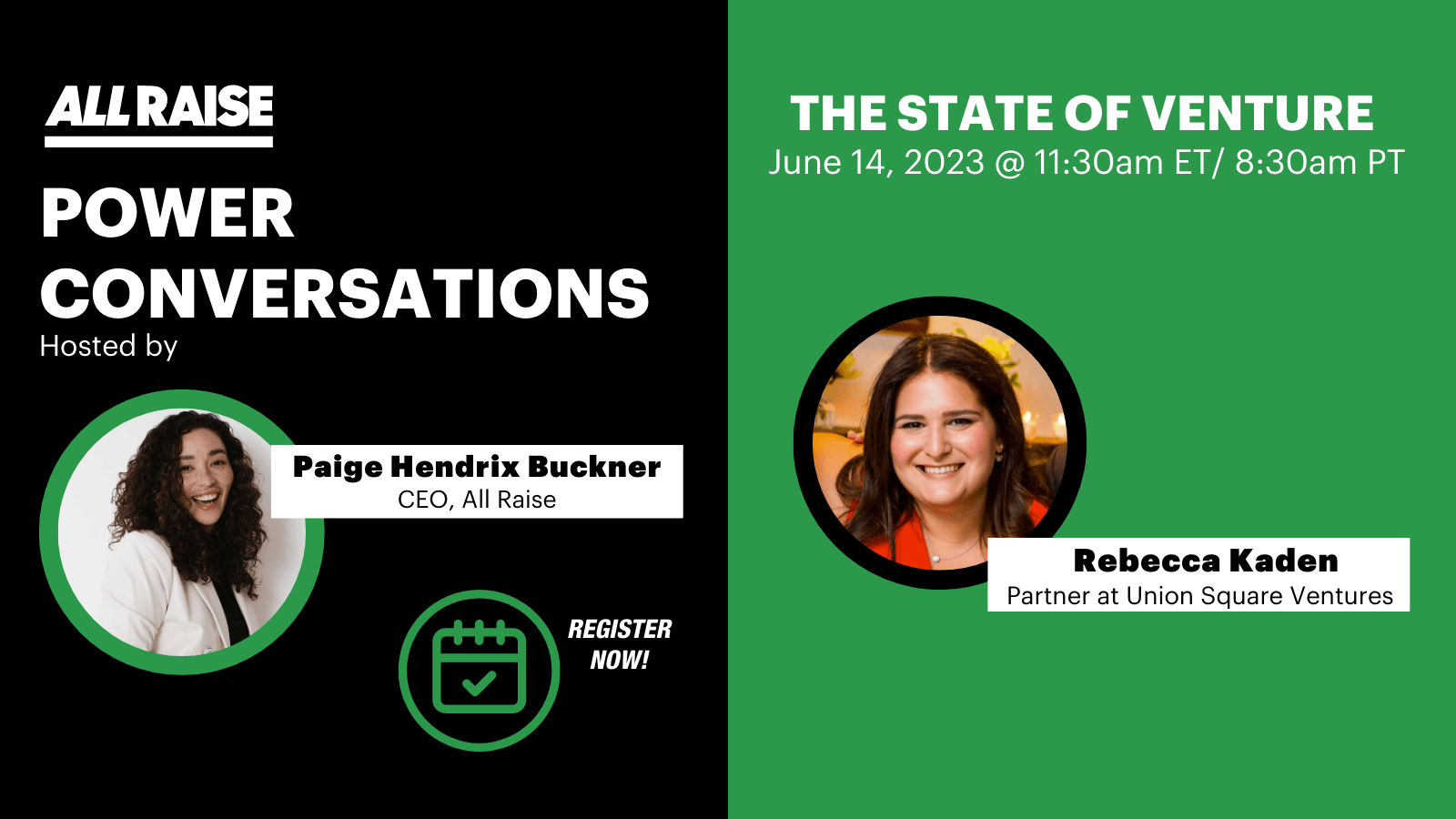 All Raise is excited to present Power Conversations hosted by our CEO, Paige Hendrix Buckner. This monthly, one-hour webinar series brings the brightest minds and most prolific ideas from within the All Raise community to the All Raise community and to the world. Join us each month for captivating conversations with venture and startup leaders who are leveraging their position to move money, change culture, and shift power.
The State of Diversity in Tech & Venture
June 14, 2023 @ 11:30am ET/ 8:30am PT
Despite broad national conversation and daily headlines featuring diverse investors and founders in tech, women and non-binary voices remain underrepresented. As the economy continues to adjust, tech companies are cutting departments and people that are making headway for future generations voices' at the tech table. Why do business leaders continue to lean on old practices rather than act on accredited reporting that shows diverse teams are a stronger bet?
Join All Raise CEO Paige Hendrix Bucker for a conversation with Union Square Ventures' partner Rebecca Kaden about the state of diversity in tech and venture. Together, they will candidly discuss where women and underrepresented leaders are showing up, how early stage venture firms and founders can help to offset what's happening in Big Tech, and what we need to do to ensure underrepresented voices are at the table.
Location:

Virtual - Multiple Sessions

When:

Jun 14th

11:30 AM EST / 8:30 AM PST

Topics: