All

Raise

HQ:

Power

Conversations

-

The

Trillion-Dollar

Female

Economy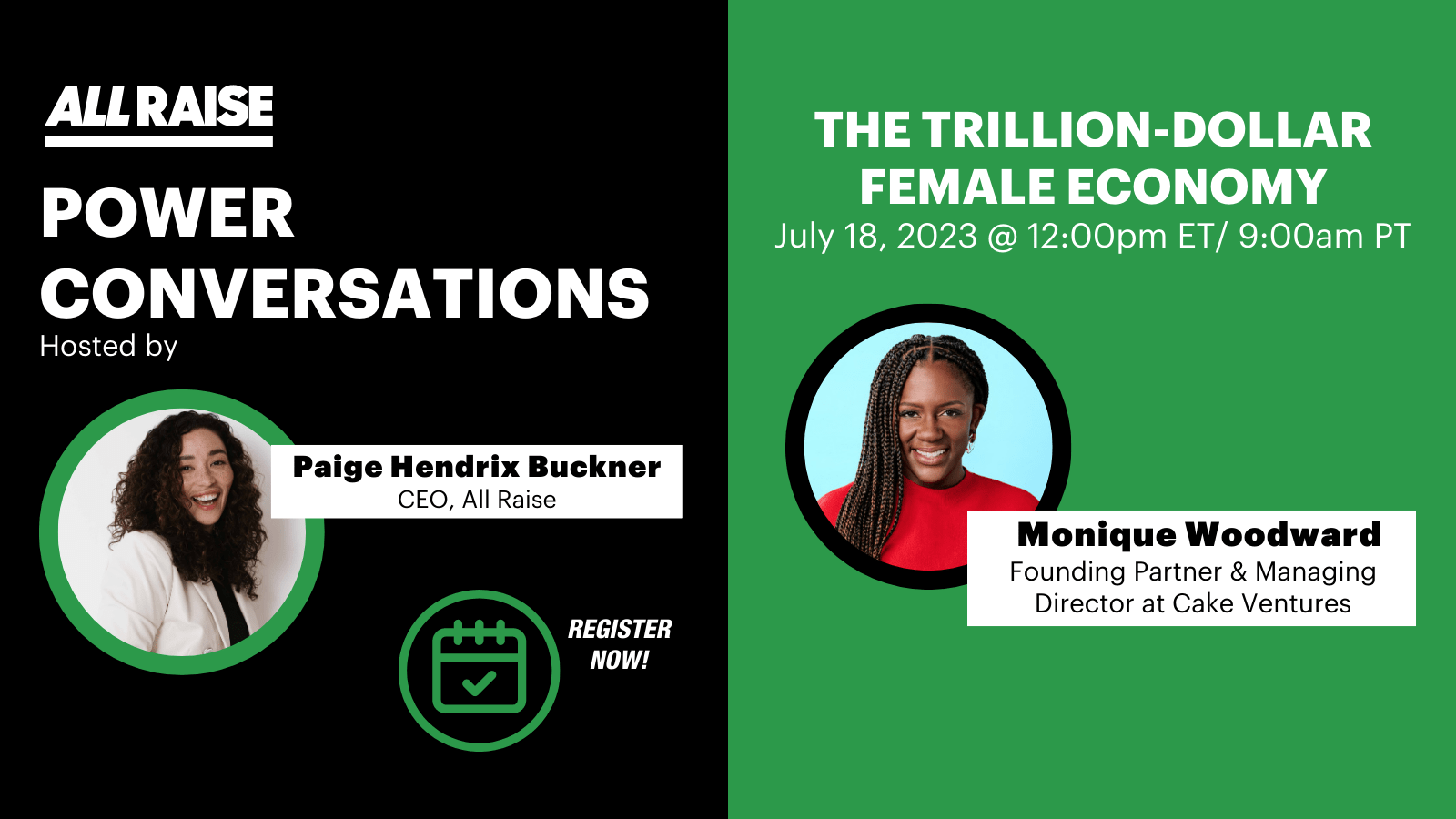 All Raise is excited to present Power Conversations hosted by our CEO, Paige Hendrix Buckner. This monthly, one-hour webinar series brings the brightest minds and most prolific ideas from within the All Raise community to the All Raise community and to the world. Join us each month for captivating conversations with venture and startup leaders who are leveraging their position to move money, change culture, and shift power.
The Trillion-Dollar Female Economy
July 18, 2023 @ 12:00pm ET / 9am PT
As Cake Ventures' whitepaper Finding Alpha: The Trillion Dollar Female Economy recently reported, "Women control or influence over 85% of consumer spending, including healthcare for themselves and their children, consumer retail, household needs, and more. In spite of this market-making influence and purchasing power, women have long been treated as a niche market whose needs can be met by 'shrinking and pinking' products originally designed for men." Join All Raise CEO Paige Hendrix Buckner and Cake Ventures Managing Partner Monique Woodard as they discuss the key insights from this powerful report and share actionable advice for investors and founders as they think about funding and building for the massive economic power of women.
Location:

Virtual - Multiple Sessions

When:

Jul 18th

12:00 PM EST / 9:00 AM PST

Topics: