TOWN

HALL

|

Support

for

Founders

&

Investors

as

SVB

Evolves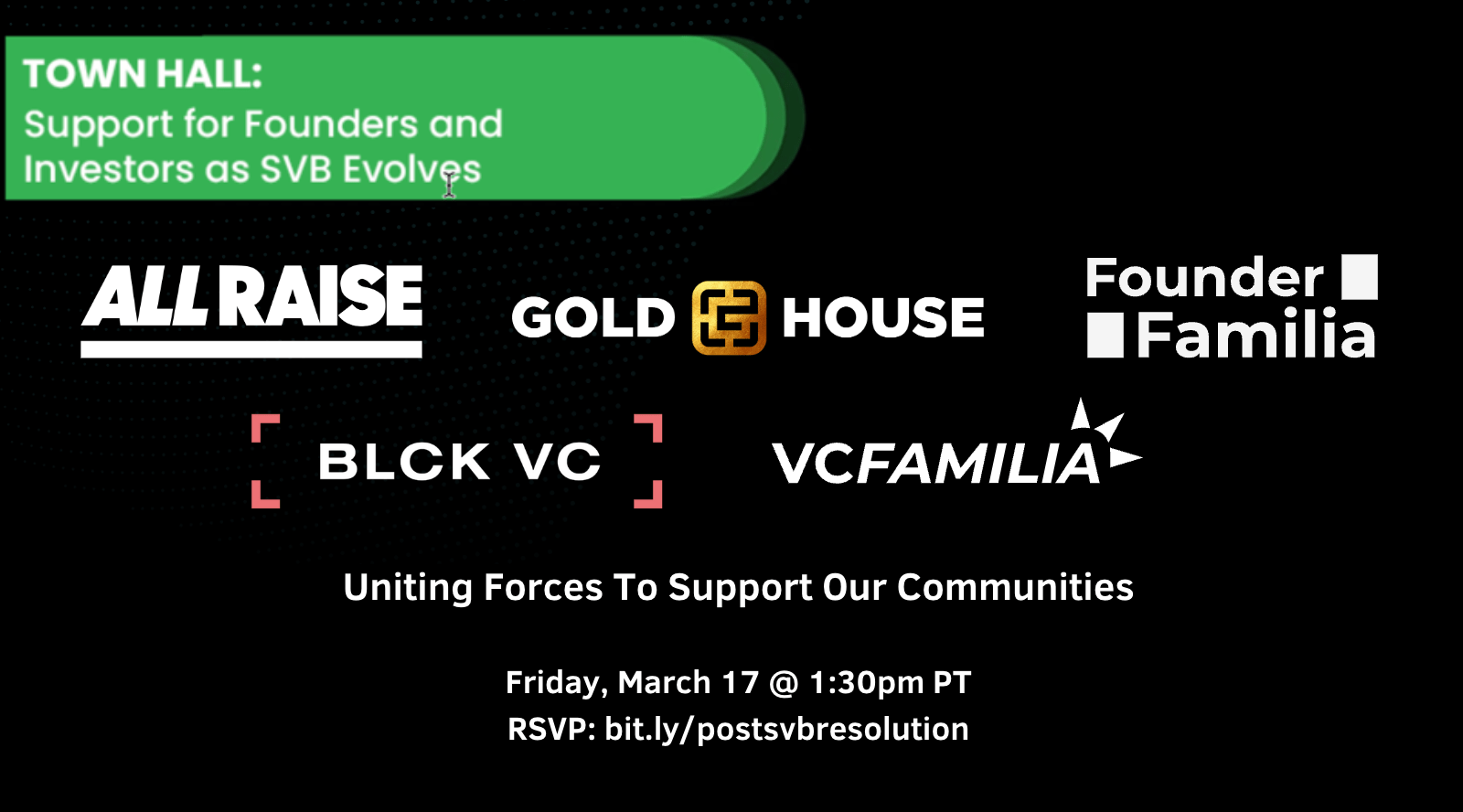 Silicon Valley Bank has been a pillar of the startup and venture ecosystem for more than 40 years and a tremendous partner to many early stage startups and ecosystem organizations. Knowing this, ecosystem leaders discussed key insights we are learning through the experience and want to provide a space for the people we support to share and learn from each other, too.
You are invited to join All Raise, BLCK VC, Gold House Ventures, VCFamilia & FounderFamilia on Friday, March 17th at 1:30pm PT for a town hall conversation. During the discussion you will have the opportunity to share key insights, ask and hear questions from peers, and share more about what you need to push your business forward at this time with ecosystem leaders.
We look forward to hosting you for this conversation and learning from your experience.
Location:

Virtual

When:

Mar 17th

1:30 PM - 2:30 PM PST

Topics:
More Events